STUARTWEITZMAN
Stuart Weitzman is a high-end shoe brand, a favorite of the first lady and a common shoe on star red carpet shows. Designer Stuart A. Weitzman, born in 1942, is the founder and designer of the Stuart Weitzman shoe company. Stuart A. Weitzman brand of shoes, best known for using unique materials.
A must for girls who like to take the sexy route. The black and red are imported sheepskin, the gold is made of the same special material as the original, and the upper and the heel part are all sheepskin. Colors: Gold, Red, Black.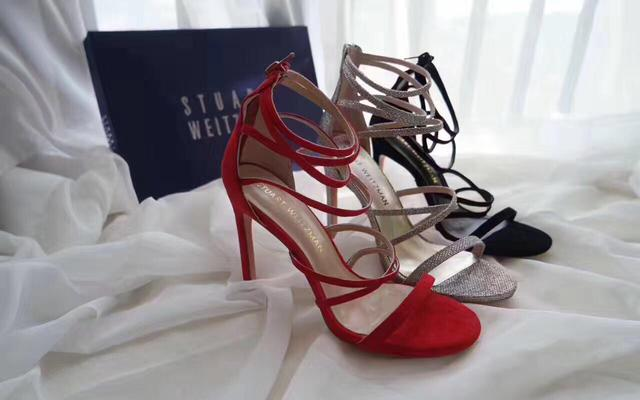 Gianvito rossi
Gianvito Rossi is the son of high-heeled shoe master Sergio Rossi. Gianvito Rossi launched his personal brand in Milan, Italy in 2006. "Feminine, modern, elegant", this is Gianvito Rossi's three-flavor motto, and it's reflected in the Italian designer's designs.
Transparent boots pvc material leather outsole 11.5cm super stable heel can be matched with good-looking socks to highlight a different style, silk lace-up high-heeled sandals, silk uppers, inner padding, full sheepskin.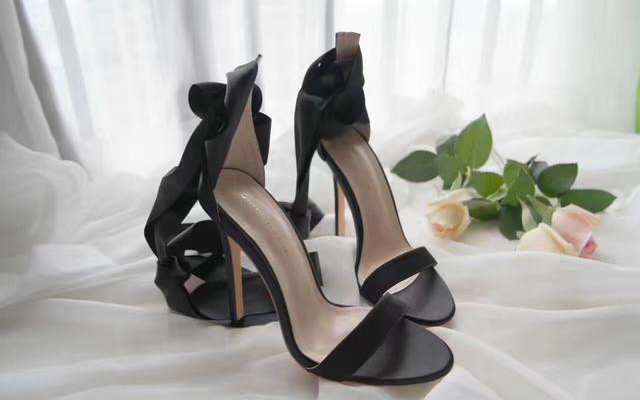 Aquazzura
Aquazzura's hottest lace-up shoes this summer. Aquazzura was founded in 2011 by designer Edgardo Osorio, who describes himself as "Italian fashion that combines Latin sensuality with American casualness".
Shoes from Aquazzura are designed to fit the foot like a glove; for materials, the designers use soft leather or silky suede, extra padding and precise proportions for maximum comfort for women; styling On top, the sexy straps make your legs look stunning. Aquazzura can be paired with almost any look, whether it's a T-shirt, jeans or a cocktail dress, most styles will suit your needs throughout the day!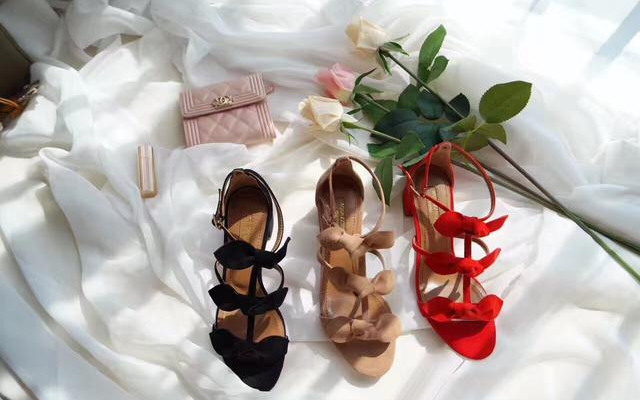 Hermes
Hermes' classic sun-shaped design is very simple and atmospheric. This sandal uses the sun-shaped radian, which is not as picky as the H-shaped. The H-shaped is suitable for thinner feet and looks good!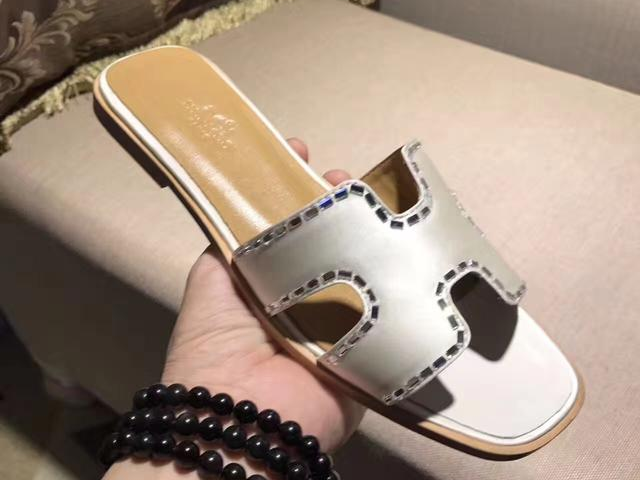 Valentino
Valentino is a well-known Italian haute couture brand founded in 1960. Combining Italian craftsmanship and modern aesthetics, it interprets a new fashion charm. Products include: Haute Couture, ready-to-wear and a range of accessories, bags, shoes, small leather goods, belts, eyewear, watches and fragrances. Exquisite and luxurious, the pursuit of the fusion of fashion and classics is the brand's belief in design.
2017 new rivet flat-bottomed sandals with imported tires, Indian sheepskin inside, Italian leather outsole, colors: beige, sky blue, black.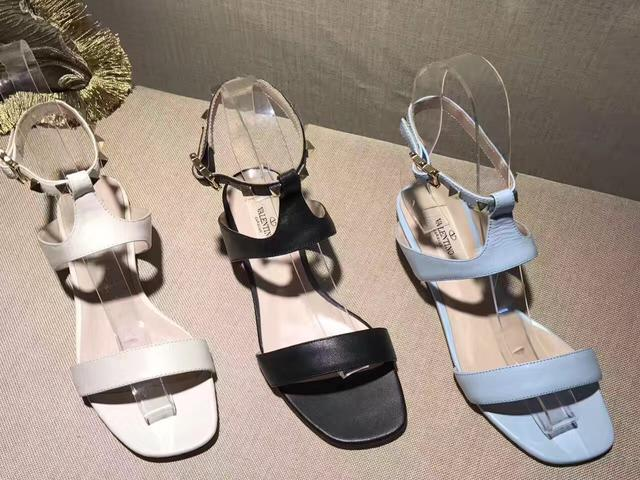 MiuMiu
Miu Miu is an independent brand that is part of the Prada Group with Prada. I believe that most fashion fans know that Prada is a family business founded by Mario Prada and is famous in Europe for the production of handbags. However, not all fashion fans know the origin of Miu Miu, who is the third generation of Prada.
2017 spring and summer new round diamond buckle silk pearl and middle heel slippers use imported silk, with the round diamond buckle that miu's main this year, imported original genuine leather outsole! (The color and material are exactly the same as the counter) Delicate and elegant shoe shape, and the upper feet are slim. A must-have slippers in spring and summer.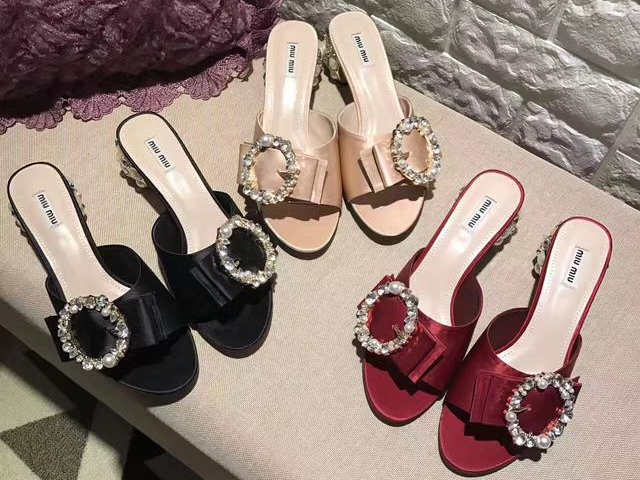 Malone Souliers
Footwear brand Malone Souliers rose to prominence in 2014, gaining a wave of star fans such as Cameron Diaz. Designer Mary Alice Malone came from furniture design, not from a professional background, but made beautiful shoes that are both retro and sexy, and the style is "sweet and spicy".
The London shoe brand likes to achieve a balanced feeling by mixing and matching materials with different touch and texture. The design characteristics of Malone Souliers are difficult to summarize with a few specific elements. The poster editor thinks that the design can be described as "sweet and spicy". style. Saying "sweet" is because many of Malone Souliers' shoes are bright colors like candy, which please girls, and the other is because retro inspiration is often integrated into the design of shoes. Saying "spicy" is because the style is different It's sexy, and the pointed toe and thin straps are very tempting. Kylie Jenner and Cameron Diaz all wear thin straps, which are even more "spicy". speak.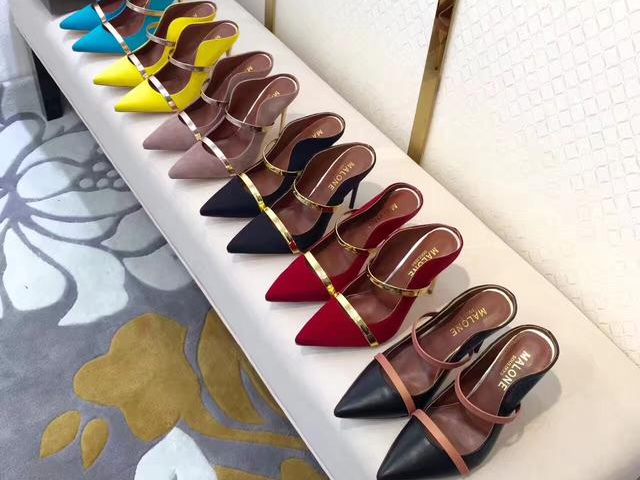 Giuseppe Zanotti
The smooth and classic shoe shape is matched with the luxurious Austrian diamonds (600 diamonds in the whole pair of shoes, really no flash and no money) to make the whole shoe uniquely noble and a little pompous? Every angle is perfect! 4 colors, color: champagne, red, navy blue, black.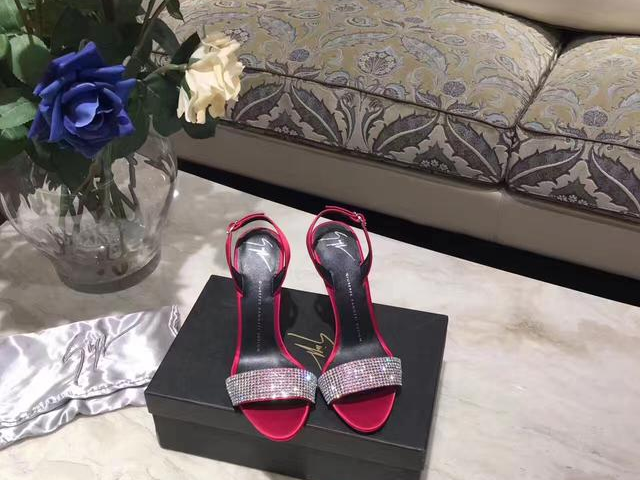 Dior
The shoe shape is very in place, the original copy refuses the shape of soil and fat round shoes. The essence is concentrated on the chain, especially the delicate 18k real gold electroplating looks extremely flexible, and the texture is definitely comparable to the counter, made of private mold beads. Imported high mercerized sheepskin upper, sheepskin lining, Italian leather outsole. High heels are very feminine, and flat bottoms are super casual.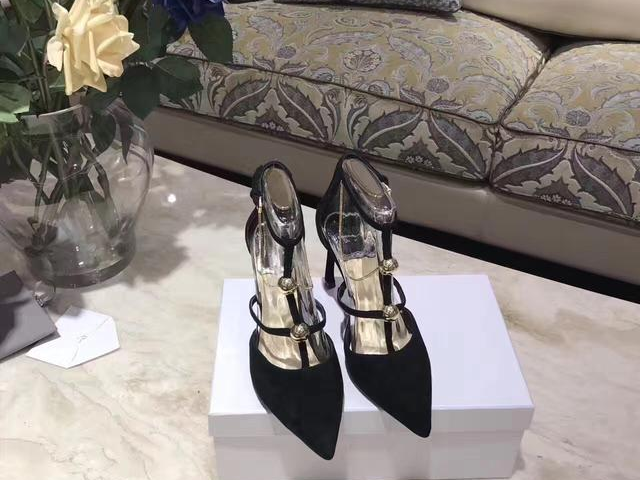 Manolo Blahnik
Manolo Blahnik's shoes are the "nobility" of high heels. Owning a pair of Manolo Blahnik is a woman's dream, and even big-name actresses are its ardent suitors. If Armani is the "uniform" of the Oscars, then Manolo Blahnik is the "only designated shoe" for the Oscars. One word to describe Manolo Blahnik's shoes is: "Manolo Blahnik high heels will provoke lust."